About Kevin M. Farley, CPA
Kevin has been a Certified Public Accountant for over 30 years living mostly in Southern California. He first started performing accounting and tax services for small businesses while still in college. After graduating, he joined the Los Angeles office of CPA firm Arthur Andersen & Company where he performed financial audits of primarily Fortune 500 companies. While at Andersen, he also designed and implemented accounting software with the group now known as Accenture. After leaving Andersen, Kevin joined another CPA firm where he specialized in identifying the accounting needs for small to medium size business, assisting in implementing payroll services and designing and implementing accounting and related business software for a number of industries. After leaving this firm, Kevin went on to become the Controller at a medium size financial services business specializing in tax shelters and employing approximately one-hundred fifty people. His responsibilities included overseeing the accounting and tax return preparation for approximately eighty tax shelter partnerships and agricultural joint ventures. Kevin subsequently joined a Santa Ana, CA, based CPA firm which provided traditional accounting and tax services and also operated the Orange County Minority Business Development Center under a Federal grant. Kevin was the Deputy Director of this Center which specialized in providing accounting and other support services to small and medium sized businesses.
Kevin also has decades of experience performing Management Advisory Services for companies including Southern California Edison, Vons Division of Safeway, Glendale Federal Savings and Loan, Unified Grocers and Pacific Mutual Life Insurance. These services included assessing the controls over accounting operations, computer software/hardware and various types of field operations, just to name a few.
Kevin is an honors graduate of the University of Southern California with a Bachelor of Science Degree in Accounting. He is also a member of the American Institute of CPAs (AICPA) to ensure only the highest standards in accounting. Kevin is married with a grown daughter and has lived in Fullerton for over twenty-five years.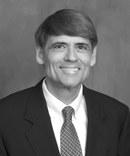 3609 Randee Way
Fullerton, CA 92833
Tel: (714) 270-7327